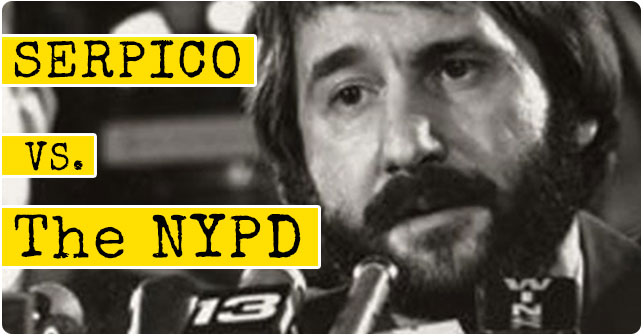 Police detective Frank Serpico crosses the infamous Blue Wall and testifies to widespread police corruption within the New York Police Department.
Whistleblower Frank Serpico joined the NYPD at the age of 23 following 2 years in the army. Soon after beginning to work undercover, he discovered that police corruption was widespread and endemic throughout the NYPD. In August 1966, all of Serpico suspicions were proven when he received an envelope with $300 in cash.
Serpico had stumbled into a police-protection racquet in which officers received a monthly payoff (the "Pad") in exchange for turning a blind eye to illegal gambling (clean money) and drug dealers (dirty money). Police officers on the Pad received around $800 month.
In 1967, he chose to come forward and reported the corruption through the proper channels to no avail. After all his efforts to fight the corruption in the NYPD had been thwarted, Serpico had no choice but to break the "Blue Wall" and blow the whistle on his fellow officers.
He leaked his story to the New York Times who in April of 1970 published a front page story on police corruption. The story pressured Ney York's mayor into forming the Knapp Commission, a 5-member investigative panel. Serpico testified to the committee becoming the first NYPD officer to ever voluntarily testify on police corruption in court.
A year following his testimony, Serpico was shot in a routine drug bust that had suspiciously gone wrong. His backup ignored his pleas for help and failed to call in the incident leaving a neighbor to call 911 and await the ambulance with the severely wounded Serpico. The incident finally put an end to Serpico's 5 year struggle to expose NYPD corruption.